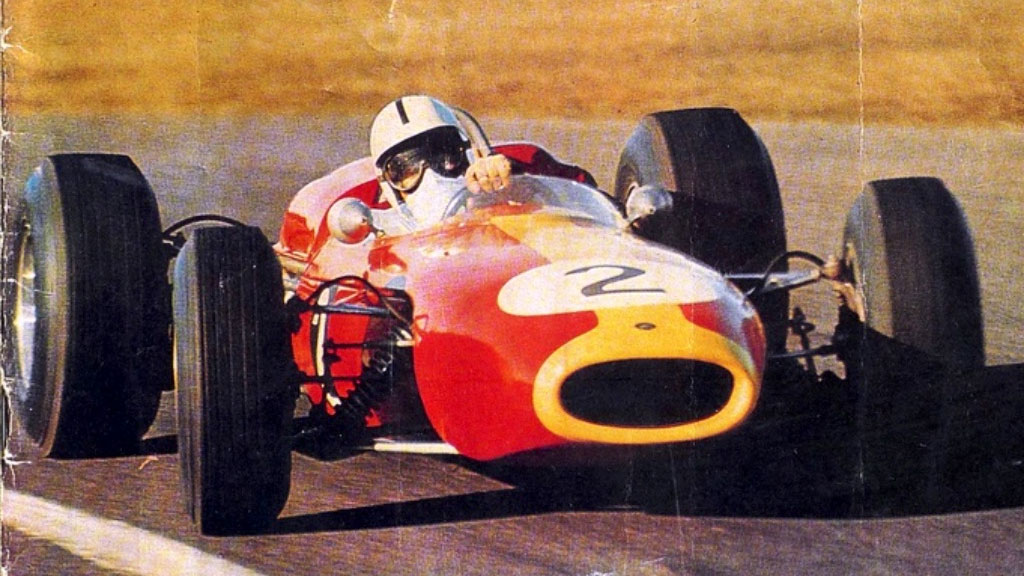 Spencer Martin
Famous for vaulting from a humpy FX Holden to a Brabham Tasman Formula car in 1964 with four times the power-to-weight ratio. Two years later Spencer was Australian driving champion, claiming the title again the following year. Spencer also became the first driver to race and win in Scuderia Veloce's immortal Ferrari 250LM, surely Australia's most famous racing car of the era. Driving his home-built Herald Special, Spencer's first raced at Gnoo Blas in 1960, progressing to a much-modified, Maserati 300S-like, Holden-powered Prad. Then came the mighty Boomerang FX Holden in which he won 17 races from 20 starts. Months later he joined Scuderia Veloce.
In early 1966, he left David McKay's team to join Bob Jane Racing and there snared two Australian Drivers' Championships…then came his shock retirement. Twenty-five years later, in the early 1990s, Spencer successfully returned to racing via a fabulous selection of classic historic cars.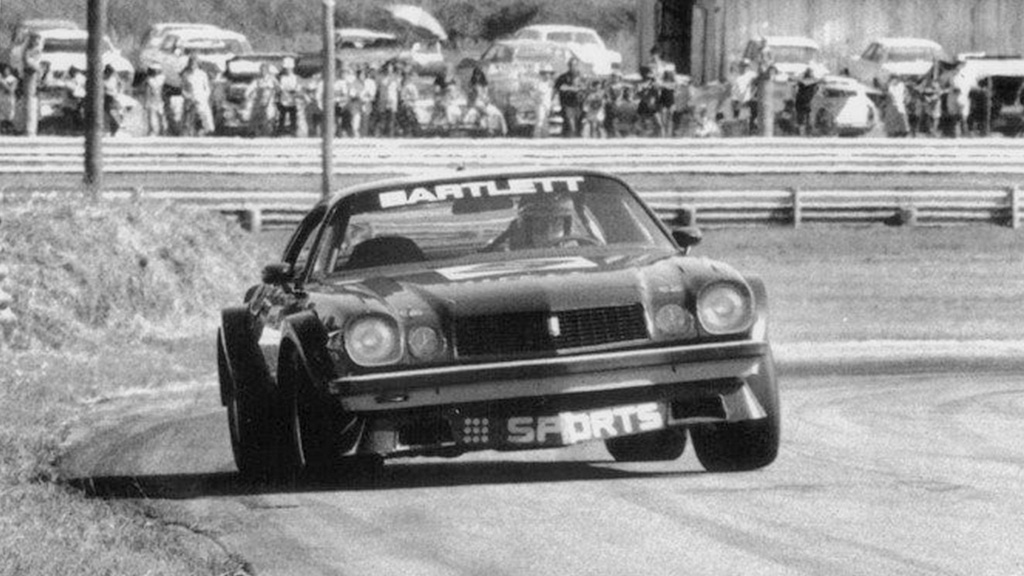 Kevin Bartlett
Kevin started racing in a Morris Minor while just 16 at all the major venues in Australia – Bathurst, Philip Island, Lowood, Orange and Schofields.
His record is formidable. He was the first driver to go faster than 100MPH average at Bathurst in 1967 and competed and won in a wide variety of cars during his career.
Kevin was the subject or 'This is Your Life' in 1978 and published an autobiography with Jin Shepherd called 'Big Rev Kev' in 1983.
In his time, Kevin has held outright lap records at Bathurst, Phillip Island, Surfers Paradise, Lakeside, Macau, Mallala, Oran Park, Sandown, Symmons Plains, Amaroo Park, Warwick Farm. He is currently working from the Sunshine Coast in Queensland and is assisting with David Bowdens collection of historic touring cars (and a lone GT40).
Motorsport Milestones
Australian Drivers Championship (Gold Star) 1968 and 1969 (AMT)
Australian Drivers Championships (Gold Star) 1969 (AMT)
Winner, Macau Grand Prix 1969 (AMT)
Winner, Hardie Ferodo 1000. Bathurst 1974. Ford Falcon (with John Goss)
Australian Racing Drivers Club-Champion, 1987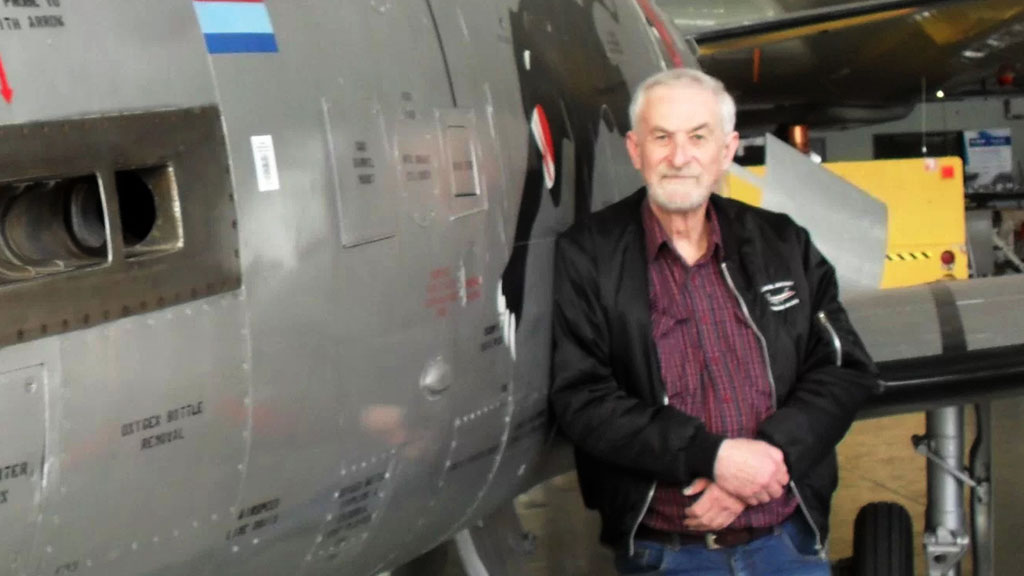 Ian Debenham OAM
Ian Debenham is a former QANTAS Licensed Aircraft Maintenance Engineer. After gaining an Honours Degree in History and a Post Graduate Diploma in Museum Studies, he joined the Museum of Applied Arts and Science in Sydney in 1980 as a member of the team creating the Transport Exhibition for the Powerhouse Museum development. Since the opening of the Museum, he has had an extensive involvement in acquiring, documenting, preserving and promoting Australia's transport heritage generally, and Australia's aviation heritage specifically, as the Museum's curator of Transport, Aviation and Maritime.
Following retirement from the Museum in 2010, he has maintained his curatorial involvement as a volunteer. He has also continued his involvement with the aviation heritage movement in New South Wales, most notably as the current Secretary of the Historical Aircraft Restoration Society Inc. and a Life Member of the Aviation Historical Society of Australia (NSW) Inc. He received his OAM in 2012 for services to Australia's aviation history and for the preservation of Australia's aviation heritage. He was an engineering crew-member for the restoration to flight of the Lockheed Constellation in Tucson, Arizona and the two ex-RAAF Douglas Dakotas in Edinburgh, South Australia for the Historical Aircraft Restoration Society Inc.
Ian also has a long-term interest in Australia's motoring and motor racing history and heritage. As a former member of the ARDC and the AARC Ian was a crew member and mechanic for cars running in the Sports Sedan and Open Sports categories during the 1970s. Later, Ian acted as an official at historic motorcycle race meetings. He is a current member of the MG Car Club, Sydney and owns a part-restored 1947 MG TC.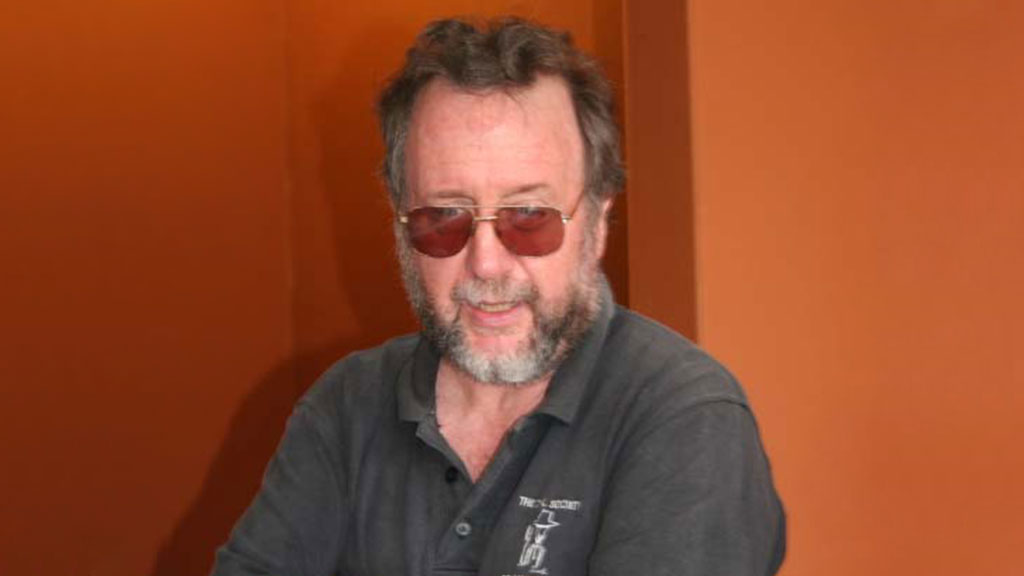 Dr Andrew Moore
Dr Andrew Moore is an historian and author interested in the history of Australian motor sport. He has written six books including Aintree Down Under. Warwick Farm and the Golden Age of Australian Motor Sport (2017). His most recent publication is The Bruce Collier Story published by the Renault Car Club in 2020. He was a flag marshal at Warwick Farm from 1968-1973 and, by his own admission, was an extremely unsuccessful rally driver in the 1970s! Andrew has written entries on motoring luminaries such as Mary Packard, Jack Murray, Ray Revell, Ken Tubman and, most recently, Evan Green for the Australian Dictionary of Biography.
Andrew has written entries on motoring luminaries such as Mary Packard, Jack Murray, Ray Revell, Ken Tubman and, most recently, Evan Green for the Australian Dictionary of Biography. He taught Australian history in various universities for 30 years and is an Adjunct Associate Professor at Western Sydney University. Since retiring from teaching, he has swapped writing for academic history journals to writing for The Oily Rag, The Hub and Australian Muscle Car. Andrew is a member of the Automotive Historians of Australia, the Historic Sports and Racing Car Association and the Renault Car Club of Australia. He drives a Renault RS265 Megane and a 1967 R1135 R8 Gordini.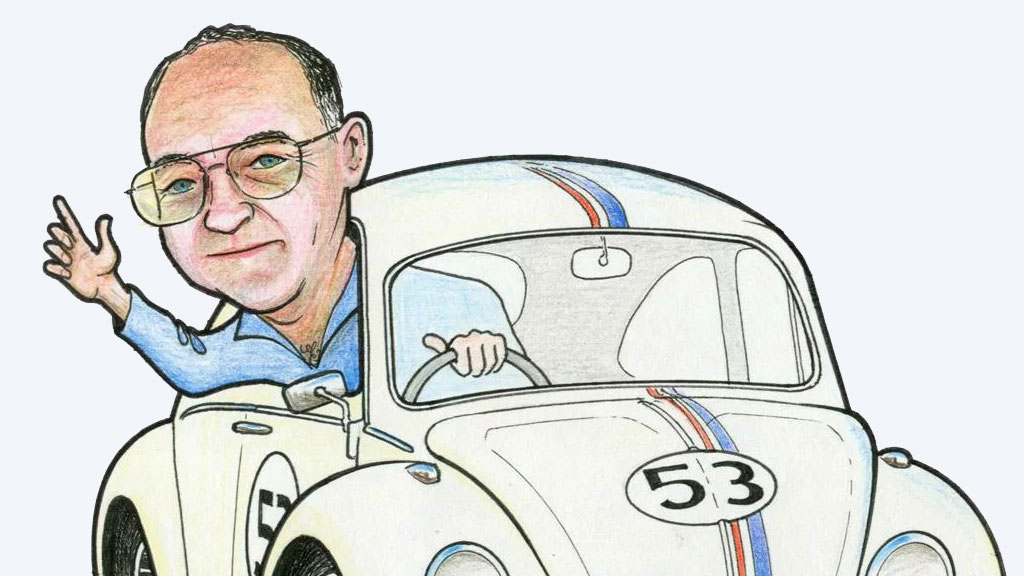 Terry Thompson OAM
Member of Sydney Tech Car Club 1967, the committee of NSW Automotive Museum Association 1979, the committee of CVVTMC in 1984. President CVVTMC (now CMC) from 1991 to 2007, then Secretary and now President.
Increased membership from 54 to 200 clubs with collector vehicles of all types. Elected President of Australian Historic Motoring Federation (AHMF, National Body) 1992 to 2001 covering 560 clubs with close to 98,000 members. Appointed an Expert Examiner for motor vehicles under the Moveable Cultural Heritage Act in 1999.
2001 and 2002, negotiated with NSW RTA to introduce conditional registration (HVS) to replace unregistered vehicle permits to move, for all NSW collector vehicle clubs. 2015/16 on negotiation team to introduce Classic Vehicle Scheme so modified vehicles could access conditional registration like HVS. Current member of Australian Racing Drivers Club (Board member since 2007), ARDC Classic Inc (Registrar and Public Officer), Historic Touring Car Association (Life member), Cronulla RSL Motoring Enthusiasts Group (Patron).
First competition: Forty Bends Hillclimb, Lithgow 1968, competed in Group Na Historic Touring Cars 1996 to 2006, Winner App J Association Club Championship (Na) 2000 & 2001, Winner Na section of AHTCA Cup (National Championships) 2002. Competitor in Alfa Romeo Club 6 Hour Relay at Eastern Creek 1998, '99 &2001, 3rd place in Marque 1999. Awarded Order of Australia Medal 2003 for services to Historic Motoring and Motorsport. Chairman / Administrator of ACMC NSW Ltd CVS rego system from 2016 to now.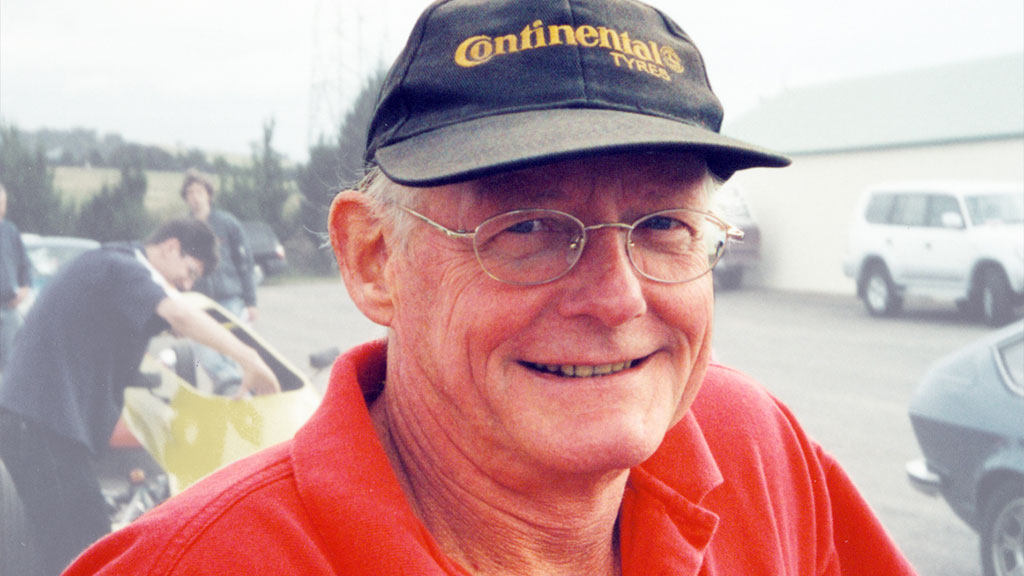 Dr Michael Henderson AO
Dr Michael Henderson is a medical graduate of Cambridge University and St Thomas' Hospital, London. He has spent his entire professional life in aviation, road and motor sport safety research and administration.
He was author in 1968 of the seminal book "Motor Racing in Safety". He was the inventor of the six-point race harness, first used by Jackie Stewart in 1967 and nearly all F1 drivers by the end of 1968. He was one of the designers of the pioneering race safety concept car, the Pininfarina/Ferrari Sigma Grand Prix.
Michael began circuit racing in Europe in 1960, and in Australia since 1968. He has competed at national and international level in a wide variety of formula, sports and sedan cars. He is a long-time member of the HSRCA, and has owned a Ferrari 328 GTS since 2001. In 1970, he was appointed Director of Traffic Safety in New South Wales and was instrumental in introducing the compulsory use of seat belts, among many other measures. He established his own consultancy in 1989, and is the author of around 100 research papers on road safety and an award-winning book on the analysis and perception of risk.
He is a Fellow of the FIA Institute for Motor Sport Safety, Fellow of the Association for the Advancement of Automotive Medicine (AAAM), and Fellow of the Australasian College of Road Safety. In 2007, Michael became the inaugural Chairman of the Australian Institute for Motor Sport Safety. In 2004, he was awarded Life Membership of CAMS, and in 2016 received CAMS' highest honour, the Award of Merit.
In the Queen's Birthday 2021 Honours List, Dr Henderson was made an Officer of the Order of Australia (AO) in recognition for his "distinguished service to motor vehicle and motorsport safety, and to the prevention of road trauma".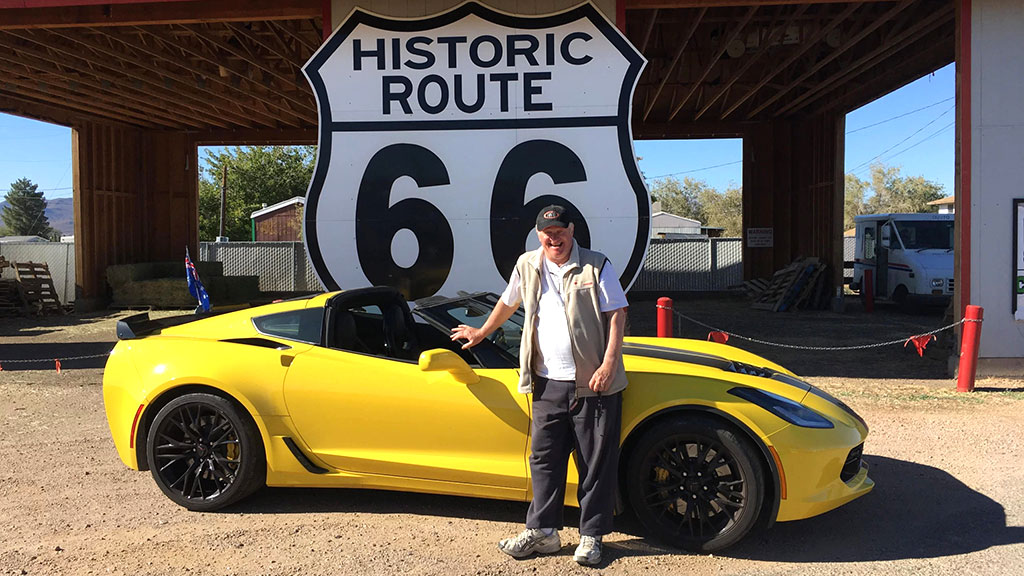 John O'Farrell
John picked up his first car magazine (Wheels, April 1968) when he was 12, but has always been interested in cars. After working in administration roles, including the New South Wales management of the Passenger Motor Vehicle Manufacturing Plan, he has also worked as a consultant to the dealer pricing guide, The Red Book, plus many years contributing to automotive media, such as Wheels, Unique Cars, and 4×4 Australia magazines. For several years John wrote a trivia quiz column for Unique Cars magazine. He worked with the car import community for some years, as a consultant related to the import process and regulations.
As the accompanying image attests, John has spent many years travelling the world. Driving in the United Kingdom, Europe, and the USA and studying their distinctive car culture. Cars and driving are his passion, together with reading about all things automotive. John says "I believe I know probably less than half of all there is to know, and my focus is on the car and the culture, but I'm very interested in learning more".
On a personal level, he has a show car, which has been in his family since new, and he enjoys the car show community. Some of the books and magazine resources of the Foundation came from John's personal collection.

Join Us Today!
Interested in joining or supporting the Australian Motor Heritage Foundation?