This is a mildly edited version of the eulogy delivered by AMHF board member Peter Robinson at Bill Tuckey's funeral in 2016.
When Marcia and Stuart asked me to speak about Bill today, I was stumped. What could I possibly say that would properly honour Australia's greatest motoring writer?
Simple. Since he died, I've been re-reading many of Bill stories. Forget any words of mine – to prove his huge talent, to underline his influence on generations of motoring journalists, how better than to quote from one of Bill's favourite stories?
This is his first paragraph of a 1965 Sports Car World drive of a Lancia Flaminia GT:
"There is a high country that I know where the grass grows green and thick right to the edge of the road and the clouds roll in like balls of cotton wool to fill the valleys so that you traverse the bends and dips between fields of rolling white. Up here you are perhaps 2000ft above sea level and on chill winter dawn mornings your breath hangs in solid clouds before your face and the air is blue and sharp. Sounds are amplified: the crack of your knuckles, the lowing of cows on the other side of a frosty slope. And from over the hills, and a great way off, you may one morning hear the sound of a car, travelling fast. If so, stop and listen, for it may be going very fast: you may hear the quick waa-rap of the upshifts, the squeal of discs clamped hard, the folding and unfolding crack-boom of the exhausts as the car dives between folds and out from behind hillsides. And suddenly it leaps over a brow into your sight and is there and past and gone, leaving a mind's image of a gloved hand flashing, a rally jacket turned up high, and silver Touring bodywork rocking gently in its own violent slipstream. This, my friend, is the Country Of The Lancia."
Years later, after quoting the story himself, Bill added, "I think I was very drunk when I wrote that, but it still reads passably well."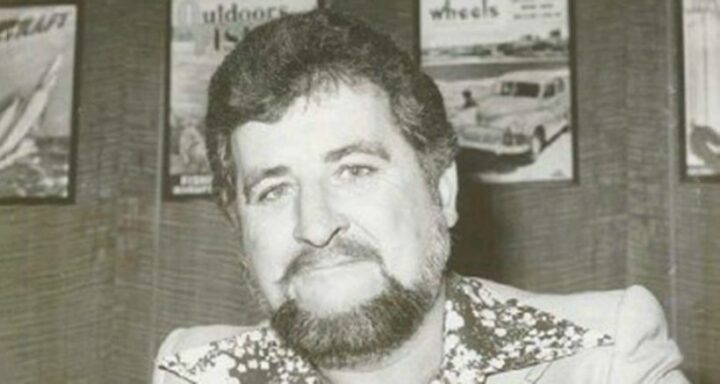 A lot of us missed Bill over the six and a half years of his illness. So I am all the more grateful for the lunch we shared in August 2010, just a couple of months before he was laid low. Tuckey, ebullient as ever, was in fine form; talking about the book he was writing (the 27th) and even admitting to being 45,000 words, "into a book about my life and career starting way back with my parents in England."
Some months earlier we had exchanged emails and when I wished him Happy Birthday for April 30, he gently reminded me that April 20 was the day, a date he shared with Charlie Chaplin and Adolf Hitler.
"So I'm yet to decide whether I'm a comic megalomaniac or a megalomaniac comic," he wrote.
Makes a great line, spoiled only by the fact that Chaplin was born on April 16.
Tuckey at his best was The Best, pure genius, lyrical. His writing flowed effortlessly. He seamlessly included social commentary in car stories, he was biting, creative and enthralling, and a fine editor. Through Romsey Quints, his alter ego, humour became a weapon, first in Sports Car World and soon Wheels.
Romsey, Bill admitted, was created because the magazine budgets were so tiny he couldn't afford to employ more freelancers, so he created this mythical, legendary character to give the impression the magazines had more writers.
As Wheels editor from 1963 to 1968, Bill took motoring journalism to new heights of respectability within journalism and the motor industry. Bill believed there was no reason why a car magazine shouldn't aim for the highest standards of journalism.
He brought freshness, entertainment, a sense of humour, and – most of all – clever writing.
Bill created Car of The Year and invented comparison tests, at least among Australian magazines, and was never afraid to criticise a new car. He took the local industry seriously and effortlessly imparted his knowledge and enthusiasm for cars and magazines.
It helped that he could drive and was an insightful road tester. Before anyone else, Bill put the reader behind the wheel.
Fifty years later the objectivity of his comparisons, the need for each issue of the magazine to contain a 'good read', and a culture that took the readers behind the scenes to make them feel they belonged to an exclusive club of like-minded enthusiasts, remain core Wheels qualities. They came from Tuckey.
Once, when I was editor, I berated Bill because his Wheels column was late. At the time, he was Managing Editor at Murray Publishers, his office one floor above ours.
As I finished speaking, he slipped a piece of paper into his typewriter and started tapping. Twenty minutes later, he delivered the 1250 word column. It was exactly to length, required no editing whatsoever and was beautifully written. The bloke was a natural, a wonderful story teller."
I'll leave it to Mel Nichols, ex-Wheels staffer and one of six Wheels-bred Australians to editor England's Car magazine, to explain his global influence.
"Bill was one of the world's best and most influential motoring writers and car magazine editors. As a writer he was vibrant, inventive, witty, often provocative and always entertaining.
"What he did and how he did it influenced a generation of young motoring journalists and editors. A number of us went to the UK and through CAR and Autocar magazines Bill's influence flowed on to the next generation of British motoring writers, among them Jeremy Clarkson and Chris Harris. Via CAR, and the work of Aussie Angus MacKenzie at Motor Trend, it reached the US too.
"It's no exaggeration to say that the shape of modern motoring journalism owes a huge amount to Bill."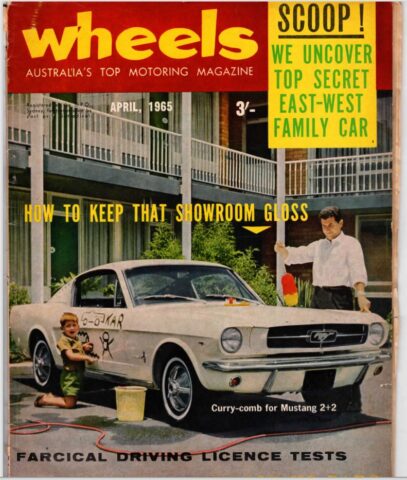 My friend Steve Cropley, now editor-in-chief of Autocar, wanted me to tell you his story:
"Bill Tuckey is the reason I didn't do well at school. I was too busy reading Romsey Quints under the desk. He's the reason I wanted to get into motoring journalism, though as a feckless kid from Broken Hill I didn't believe his world would ever have a place for me. Bill's writing had everything I valued: it was warm, inclusive, authoritative and hilarious. And always stylish. In English lessons, when teachers droned on about great writing, I privately reckoned Bill Tuckey would finish any writing race 10 lengths ahead of Shakespeare.
Later, I did get into journalism and within a few years I was working on Wheels and Sports Car World, the finest upbringing any young hack could have. When Bill dropped into the office one afternoon to see Robbo it was like meeting God, or would have been if he hadn't been such a funny, normal, down-to-earth bloke. Even so, I was pretty much struck dumb. Couldn't even hold his gaze. When it turned out he'd read one of my stories — and said something nice about it — I took days to recover.
Fifty years after they were written, I can still quote you phrases from Tuckey stories and Quints columns, and I'll bet I'm not alone. One phrase I remember is from a Wheels story called "Go See Australia", full of advice about seeing our country before leaving it. It was just a casually-dropped few words in the last paragraph of the story, where Bill was describing the noise of the wind blowing through power lines.
As a kid from the bush I knew this noise intimately, but could never have described it so eloquently. Bill called it, "mad, strange songs in the overhead wires", and as I write those words now, with a lump in the throat, I can hear it all over again."
Finally, to prove that quoting other people is the secret to speaking at a funeral, Bill loved this quote from Mark Twain, after he visited Australia in 1895.
"Australian history does not read like history, but like the most beautiful of lies.  And all of a fresh new sort, no mouldy old stale ones.  It is full of surprises, and adventures, and incongruities, and contradictions, and incredibilities; but they are all true, they all happened." 
Twain might have been writing about William Philip Tuckey.