In recent year, John Smailes has become Australia's most prolific author of motor sport books. His first, in 2018, was Climbing the Mountain, Allan Moffat's autobiography. Then came Race Across the World: the story of the 1968 London-Sydney Marathon; Mount Panorama, our greatest race circuit; and Speed Kings, Australians and New Zealanders at the Indy 500. All published by Allen & Unwin.
Smailes' latest, essentially a follow-up to the Indy book, is devoted to the enthralling story of all those Australians who've been involved in Formula One: predominately as drivers, of course, but also as engineers, designers, journalists, administrators, and stewards.
To date, 15 Australians have competed in F1 world championship races, for 42 wins, from four drivers: Brabham, Jones, Webber and Ricciardo. Two Australians have taken the title, Sir Jack three times, Alan Jones once with Denny Hulme, New Zealand's sole champion.
The first Australian to compete in a world championship grand prix was former Spitfire ace Tony Gaze (he won the Distinguished Flying Cross three times and shot down a Messerschmitt Me 262 jet), who drove the ex-Stirling Moss HWM F2 car on June 22, 1952, in the 1952 Belgium Grand Prix, qualifying 16th from 22 starters and finishing 15th.
Then came Jack Brabham, whose familiar story is well told, and Repco engineer Paul England who raced (retired on lap four) a Cooper Climax in the 1957 German GP, the much-celebrated race in which Fangio broke the lap record nine times in 10 laps to haul in the Ferraris of Mike Hawthorn and Peter Collins.
There is an admirable honesty about the book: Smailes does not shy away from controversy, and he sensitively describes the disparate characters of people like Alan Jones, Jack Brabham, Frank Williams and Bruce McLaren, and the sadness of the fate of brilliant drivers like Graham McRae. I had not before heard the wonderful story of a paranoid John Surtees and vocal Jones on a flight to South Africa: Jones started talking to a fellow passenger whom Surtees thought could be a planted spy.
Most readers won't be aware of the exploits of Bernard Rubin and Joan Richmond, two Australians drivers who deserve far wider recognition as champions of the sport. Rubin as one of the Bentley Boys – in 1928, he won Le Mans with Woolf Barnato – Richmond for winning the Brooklands 1000 Miles race outright, her feat in driving overland from Australia to Italy in 1931 in a women-only team of three Rileys to compete in the Monte Carlo Rally, and twice raced at Le Mans. She was also the first woman to drive in the Australian Grand Prix. A biography of Richmond was published in 2011, but so far, despite a rich and fascinating life, nobody has tackled Rubin.
Smailes covers all the more recent attempts by Australians to break into F1- some successful, others not – and looks to the possible F1 future of youngsters like Oscar Piastri and James Wharton. Michael Masi and Garry Connelly rightful get space, as does the pioneering safety work of Dr Michael Henderson.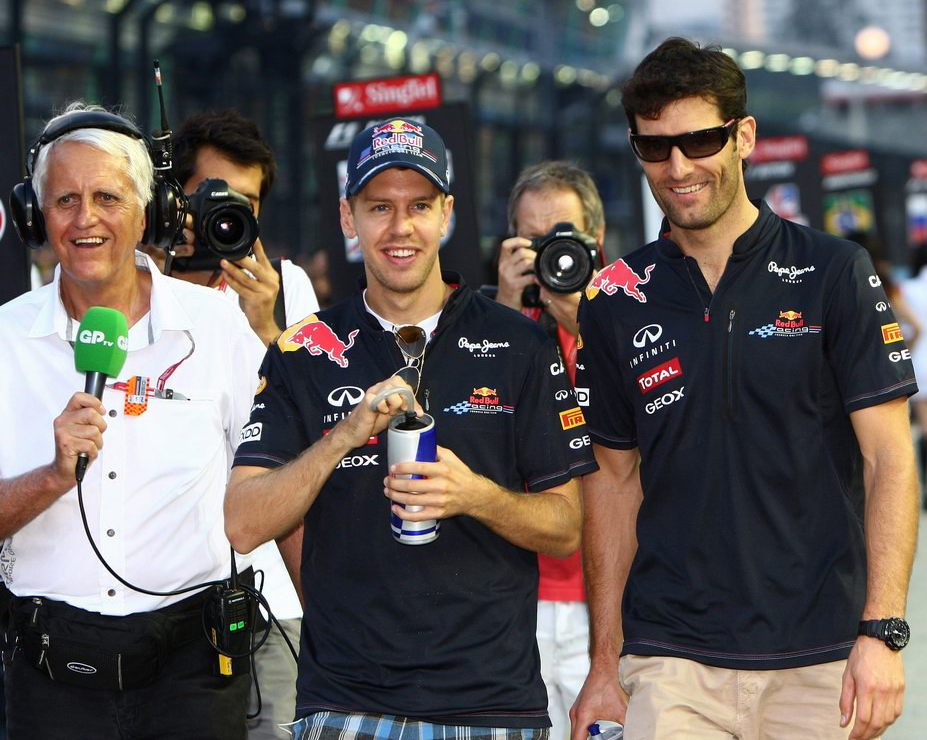 Formula One follows a different formula to Smailes' other titles and it works: fewer words (50,000) and more photographs (around 200), provides more visual appeal to undoubtedly help attract a young audience. John rightly acknowledges the help of Motorsport Images, a fantastic resource with a library of 26 million images (have a look https://www.motorsportimages.com/).
He discovered some wonderfully evocative shots. Among the rarely sighted photographs are some personal favourites: a brilliantly informal 1964 shot of Bruce and Patty McLaren sitting on the Monaco pit wall below a Cooper team sign that spells McLaren incorrectly; another casual shot of then friends Tony Gaze, Lex and Diana Davison (eating a sandwich) on a farm (after Lex was killed Tony and Diana married); a clearly delighted Anne Neal with Mark Webber after Mark's first GP win; and a haunting couple of shots of Jack B. and son Geoffrey, one with Mike Hawthorn.
There are a few minor errors: Tyrrell has two rrs and two lls and it's misleading to say Fangio drove the Maserati 250F to the 1954 world championship. Fangio drove the 250F to two wins that year but took four wins in the Mercedes W196. I'm also surprised Smailes didn't point out that in winning the 1969 Greater London F3 Trophy (not the British Formula Three series), Tim Schenken beat Ronnie Peterson. And I'd take issue with John's comment, "Formula One celebrates innovation". Once, certainly, but today the rules for engines (1.6-litre V6s) and aerodynamics are so tight that without their graphics most people couldn't pick a Mercedes from a Redbull. Just ask Adrian Newy.
Be warned the book does not cover the controversial 2021 season. However, for anyone interested in F1, this is must-have reading. Thoroughly recommended.
Peter Robinson
rrp $39.99. Big W advertise the book for $22.00, Booktopia offer it at $28.75