Dave Williamson writes about his very early morning drives around Auckland in the late 1950s
Being the un-ripe age of 15 years, "let's go next Sunday" was an excitingly whispered cue for me to prepare to borrow/steal my father's car very early on the next Sunday morning.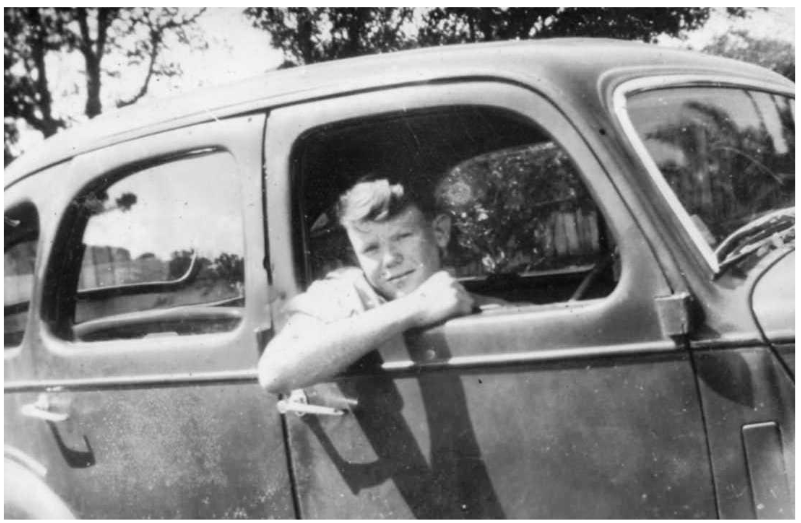 The routine for these Sunday "practice runs" was always carefully planned. One of my mates would buy a gallon of petrol on Saturday and hide the can under a hedge in front of his house. For my part, I would set my alarm clock for 4.30am and then wedge the clock under my pillow to muffle the bell. It took only a few muffled "tap-tap-taps" to have me wide awake, adrenaline awash. In super slow motion I would roll out of bed and climb into carefully pre-arranged clothes. Once dressed, I'd then stuff some spare pillows under the covers on my bed in a "body shape". I'd obviously watched far too many movies about prison escapes. This was my ruse to deceive a sleepy parent who might have peered into my room to check if I was asleep.
Satisfied that the resultant shape resembled a sleeping teenager, I would then tip-toe down the stairs to the little dark blue 1952 Ford Prefect sleeping unsuspectingly in the narrow garage. The little 1172 cc E93A Ford was a narrow, top heavy UK model – I'm sure the centre of gravity was roughly at shoulder height. It had been purchased by my father using the required "Overseas Funds" in 1952 and instantly became his pride and joy.
Opening the car door with one of Dad's rather badly hidden spare keys, I would first disconnect the speedometer cable, then release the pistol-grip hand brake. Hanging my right foot out of the door, I would push the Prefect backwards down our driveway. Once onto the street, the car rolled backwards onto a small rise in the road which had just enough slope to allow gravity to take over. Then it began to roll forward. Slowly, so slowly, until the road began to steepen. I would then slip the car into second gear (of just three), turn on the ignition and pull the choke out, before gently let out the clutch. The car would then splutter into life, filling me with elation – and adrenalin.
I then drove to my mate Richard's place as fast as I dared. On arrival, I would tiptoe to his bedroom at the corner of the house and throw small twigs and tiny pebbles at his window. Soon my sleepy-faced mate would appear, giving me the thumbs-up and a yawning smile. He had left a ladder propped near his window during the previous evening. This enabled him to shimmy out of the window and to pick up the hidden petrol can he had hidden, then jump in the car. We then drove around the corner to stop and pour in the precious fuel. Then began one hour of absolutely outrageous early morning motor racing around the empty streets of Auckland. It must be noted that this was 1959 and apart from the occasional milk truck, traffic was non-existent at 5:30 am.
Every corner became Eau Rouge or the Masta Kink at Spa. We would delight in performing high speed slaloms, using the white lines down the middle of Auckland's waterfront drive as reference points. Rain was an added bonus. It immediately cranked up my youthful nervous system to the point that I could almost start correcting long lurid slides before they began. Our major showpiece was when my co-driver mate would climb over into the back seat, open the rear passenger's door 10 metres before a suitable left-hand corner to hang out. If you have watched motorbike side-car racers, you can grasp a mental image of the Prefect: wildly up on three wheels, with co-driver leaning way out … hanging on to the fully opened door.
Some of the roads in east Auckland were still gravel and, of course, we had to spend 15 minutes practicing our "Western Springs Speedway Technique" on the lovely smooth dirt surfaces. One morning in the dim light we performed repeated runs up and around our favourite hilly corner … doing dusty broad slides while the other person took photos with a Box Brownie. To this day I regret not keeping those photos. Another trick was to drive up into the Auckland Domain and do fast backward-spins on the huge damp grass areas alongside the football grounds. All these escapades meant a quick wash of the car's wheels by using the tap at a (closed) service station before we went home.
Many times, we had to head home promptly after the sessions. We were often so deeply immersed in our "Mille Miglia" escapades – that we'd miss the first hint of sunlight beginning to flick onto the windscreen. More so than Dracula – we just had to be home before sunrise. I would do a quick handbrake turn and retrace our steps to head back and drop off my co-driver.
Once at his house, he would hide the petrol can, climb back up the ladder to the window of his room and get back into bed. I then would drive home, thinking about "how fast I drove around such and such a corner". Approaching our driveway, I would speed up and slip the car into neutral then turn off the key. The car had enough momentum to roll quietly up the driveway to the garage. Quietly, ever so quietly, I would shove the hot, creaking battle-weary Ford the last few feet into the garage and then re-connect the speedo. Coming back into the house, I had to tread carefully on the sides of the old wooden stairs so they wouldn't make loud, give-away creaks as I went back into my bedroom.
Still fully charged with adrenalin, I would get undressed, sliding back into bed as if nothing had happened. I never could get back to sleep – and Dad never suspected a thing.
A few years ago, one of my trusty co-drivers reminded me of an incident that occurred in the late 1960s. By then I was finally the proud owner of a driver's license. I was cruising along with my mate in dad's car (with his approval). As we drove along on a lazy Sunday afternoon, I was doing my best Stirling Moss impression, with my buddy acting like Dennis Jenkinson – sans beard. He suddenly became alerted to an identical Ford Prefect following us very closely – the driver gesticulating feverishly. Richard relayed this information to me as any good co-driver should. I quickly figured that this guy wanted to race as we were already well above the 30mph speed limit. Flooring the accelerator, the brute power of the 30bhp (22kW) side valve motor dug deep, and after a while – 0-80km/h took 22.8 seconds in The Motor magazine's road test – we were soon racing at a blood-curdling top speed of 60 mph.
The other Ford 10 was still in hot pursuit with the driver still waving wildly. Showing him my obvious driving talents, I made sure I used most of the road, choosing the "optimum racing lines" we had studied for years, both in billycarts and during the early Sunday practice sessions. After a few minutes of flat-out racing, we reached a straight section and the other car caught up. The driver started to point at something he was holding against the windscreen. It was his policeman's helmet.
We pulled up, both Ford 10s wheezing and clicking, as hot cars do after a race. The sweaty, beet-faced policeman soon appeared at the driver's window and gave us a loud and serious dressing-down. Apparently, he was a cop on his way to work. Because we had sped past him, he immediately gave chase. In those days the Police and Traffic Departments were separate divisions in NZ, and we did have respect for the police back then. We were in mute shock. We imagined being locked up in the local prison, being fed bread and water for being utter lunatics on a public road.
Luckily, he wasn't "on duty", so he could only scowl and mutter: "I can't really do anything officially, but if I ever see either of you two doing anything wrong again, you'll both be in serious trouble".
Mute, ashen-faced, we both sat watching silently as he slowly clutch-shuddered his way down the road. Neither of our cars had probably reached such speeds before. Still, we soon recovered and went off to find other Auckland streets to hone our motor racing skills.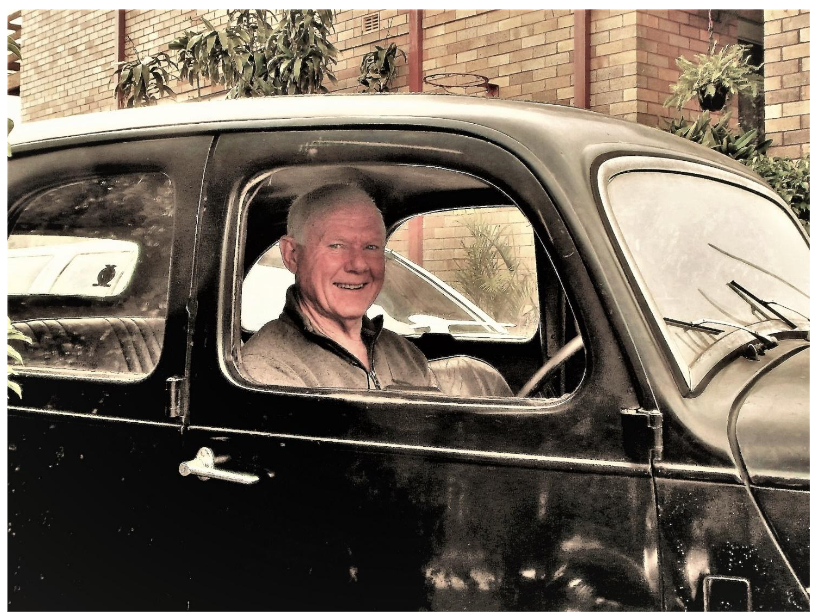 My father was never told about our escapades … and no … I still can't believe I did something so stupid. But, well, it was back in 1959 – and I was 15.