by Rod Chivas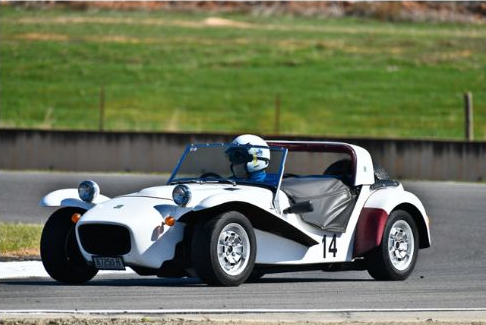 I blame dad for my love of Triumphs. My father was Sales Manager, NSW, for
Standard-Triumph Australia and each evening came home in different examples
of the company's locally assembled range: Vanguards Phase two and three,
Rambler Ambassadors, even a Mercedes-Benz and, inevitably, a variety of
Triumphs. Mum drove a succession of Triumph Heralds and loved them.
Dad never raced, but took me to Catalina Park and Warwick Farm, mostly to see
his cousin Doug race. Dad once asked Doug (who won his class at Bathurst in
1963, '67 and '68 and finished second outright in 1973) to evaluate the Herald
at Warwick Farm for a local racing program. Doug's response, "Forget it, it
won't come close to the Mini."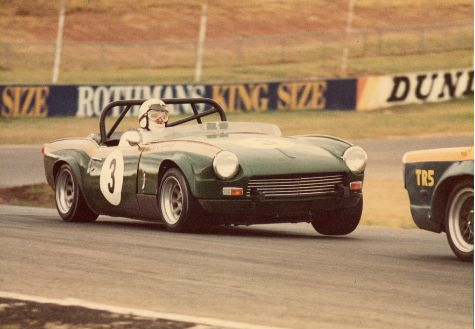 So it was inevitably that I started racing in a Triumph Spitfire, a tired Mk 3 road car that I rebuilt over 18 months in a friend's garage, while I was doing lap dashes and hillclimbs in my GT6 road car. The Spitfire first raced 1977, when my tow car was, of course, a Triumph 2.5PI, and I passed my CAMS observed test first time out. I raced and developed the Spitfire for 10 years and it was very competitive with the best Marque Sports MG Midgets of the day. Then children came along and the car was sold.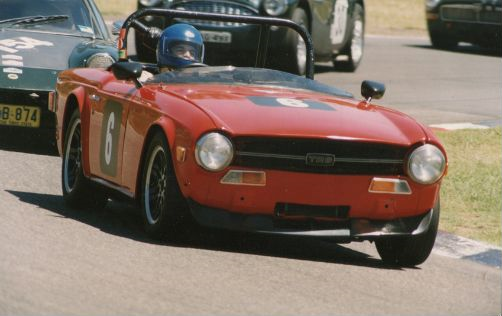 However, I was very fortunate to be offered a drive of Warwick Dawson's Triumph TR6. We campaigned that car for a further 10 years – initially in Marque Sports and then converted it to the new Historic Group S category. Warwick and I won the N.S.W. Marque Sports Car Championship with his TR6 in 1989. Then came a couple of years in a TR7 until that was replaced by a GT6, effectively a Spitfire coupe with 2.0-litre six-cylinder engine.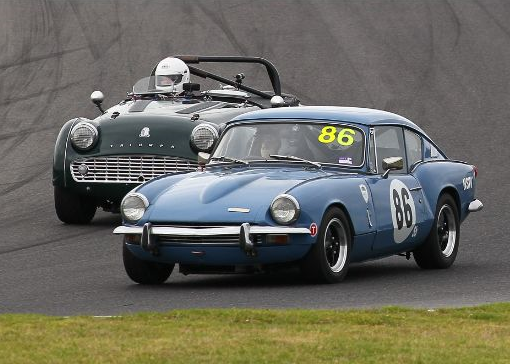 Eventually, after selling my Group S Triumph GT6 in 2017, I was persuaded to buy a three-year old Jaguar XF SV8, the high-performance supercharged sedan.
The Jag was a lovely car, but I found it quite underwhelming to drive on
Sydney's roads. The 30 aspect ratio tyres didn't help.
So, I downsized my road car to an MG ZT (back to a manual – yay). It was then
I saw the Canstel advertised. Given that that the Canstel was largely Triumph
Herald-based it was the perfect car to utilise all those Triumph parts I had
accumulated over the years. In 2017 I flew to Adelaide and offered the seller
$18,000 – a fair price at the time. The Canstel is now on Classic Historic plates
and is used about once a month for Cars 'n Coffee type events or just a driving
outing on a pleasant day. It even has a working heater. At 618kg, it's a fun car to
drive with very direct steering and crisp handling. Much like a go-kart, you feel
it's going faster than you really are.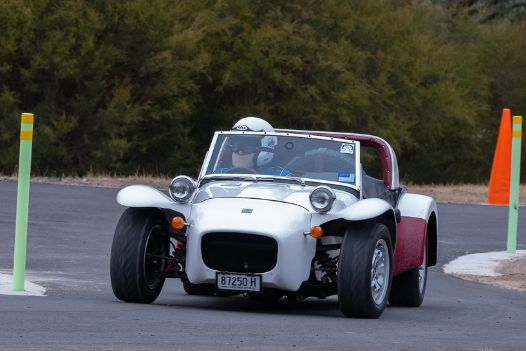 I am the third owner of my Canstel which was assembled in Adelaide from a kit
by Arie Brink, a successful local mechanic, who chose to use Datsun 1200
engine and gearbox, rather than the more common Ford 1.0-1.6-litre engines.
Upkeep has been minimal and, surprisingly, Triumph parts are now more
readily available than 20 years ago. I do most of the work myself, so it's pretty
cheap to run. If last minute machining work is ever necessary, Triumph
enthusiast Geoff Byrne has been a great help. There are also some useful axle
upgrades available these days, which I have fitted, just to be sure those 60-year-
old parts don't let me down at an inopportune moment.
For those not familiar with Canstel: about 80 of the clubman sports cars were
manufactured in Sydney between 1968 and 1985. The name is derived from the
surnames of its creators Alan McCann and Graham Steele. The first 40 were
produced at Specialised Fibreglass Mouldings in Taren Point, NSW, and the
remainder at Carlton by G.S. Motor Bodies, by then managed by the late Terry
O'Neill.
Like a Lotus Seven in appearance, these cars were also sold in both kit and fully
trimmed versions. The cars were well received and featured strongly in
magazines of the day such as Racing Car News and Sports Car World.
No two Canstels are the same as a variety of engines (Ford Consul, Cortina
1500 and Cross Flow, MGA and Datsun 1200) were used. All are based on a
Triumph Herald chassis, using the Triumph brakes, steering and suspension.
The introduction of restrictive ADRs meant low volume production became
increasingly difficult and the last car was sold in 1986.
The marque certainly has a sporting heritage with both O'Neill and the late
McCann competing regularly on NSW circuits. "Works" driver Steve Wiessner
raced an early Canstel with mixed results (losing wheels was an issue) before
moving on to Formula Vee and Formula Ford success. Steve still owns his
yellow Canstel today. David Birks, an early employee at the Taren Point factory,
sourced old Heralds to cannibalise before the open wheeler builders got to them.
Fifty years later, David recently found an unfinished Canstel project to keep him
busy.
In 2020, a number of owners took their Canstels to Harden to visit Graham
Steele – still sharp at 92 years young. Graham was thrilled to see his cars are
still being enjoyed.
I also realised there were still a couple of circuits and hill climbs in Australia at
which I was yet to compete. So I drew up a "to do" list.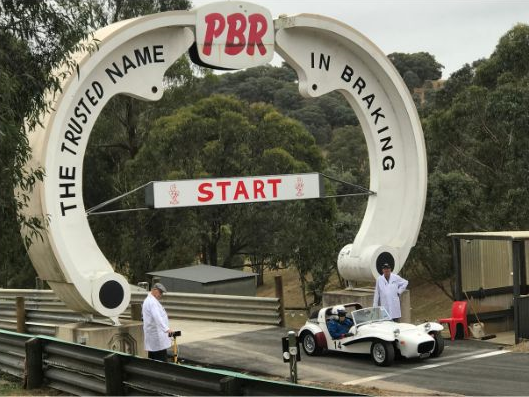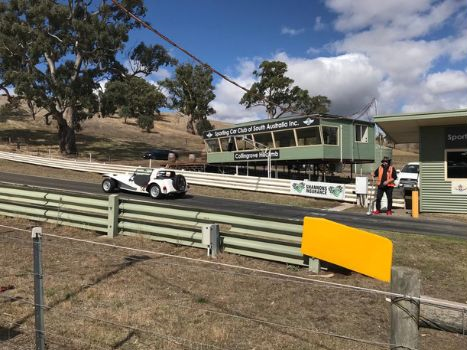 The Canstel competed at the inaugural Grafton Historic Hillclimb and last year
had outings at the Gunnedah and Mt Gladstone hillclimbs in NSW. I'm usually
in a class of Sports/Racing cars as Canstels don't meet the Clubman class
requirement of a live rear axle. Fortunately, my days of chasing trophies are in
the past. Plus, I like to retain its originality, so mine will always primarily be a
road car.
But I've always enjoyed hillclimbs – my earliest competition experiences started at Silverdale and Amaroo in 1974 – and the recent introduction of new Historic-
only events such as Grafton and Rob Roy 2023 are fantastic days. A bonus with
modern timing equipment is having sector times available in real time to hone
your skills – yes, I'm still just a little bit competitive.
2023 sees Rob Roy Revival, Collingrove S.A. and Mt. Tarrengower on my
calendar. Hopefully Circuit Italia near Raymond Terrace will be completed
before it's time to hang up the helmet for good.