The Foundation is fortunate to have an additional, seventh director with us now. Brian Crump has accepted our Board's offer to join our crew. He is simultaneously the Chair of the Trustees of the Sir Henry Royce Foundation, a large national charitable organisation active in heritage matters across Australia. His energy and his passion for motor heritage will find a welcoming home with us.
Brian has served as a Volunteer for some months already, working with Tom Wheelwright on the small committee for our Economic Study on the value of Australia's classic and heritage motoring sector. That study, now fully funded and in progress, is one of our major projects for this year. Tom's committee is setting up a great promotional tool for our Supporters across Australia.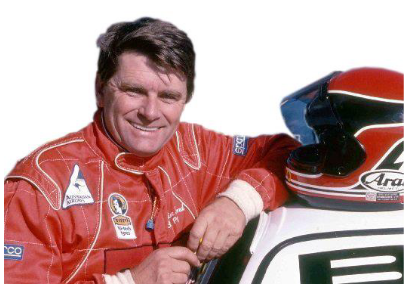 Elsewhere on our website you will see detail of an event we are thrilled to present next month. Colin Bond, the only driver to have won both the Australian Touring Car Championship and Australian Rally Championship, is surely among the most versatile of all Australia's motor sport heroes. Further proof: Bond made a name for himself as a hillclimber, scoring three consecutive NSW Hillclimb titles between 1965-67.
Colin hit the big time in 1969, winning the Bathurst 500 alongside Tony Roberts in a Holden HT Monaro GTS350. More history was created by Bond at Mount Panorama in 1977, when he ran second in the Falcon's infamous 1-2 formation finish led by his teammate Alan Moffat.
Bond continued to race through the 80s and early 90s, taking on a wide variety of challenges in the ATCC and ARC, while adding the likes of the Australian GT Championship, Australian Super Series and Australian Endurance Championship to
his resume.
Colin's career on the track came to a close in the mid-1990s, and he was inducted in the V8 Supercars Hall of Fame in 2002, joining an original inductee – Kevin Bartlett, one of our AMHF's first Ambassadors.
We will welcome the always affable and straight-shooting Bond when he sits down with our director, journalist Peter Robinson in an intimate chat at SMSP – 10.00am on June 23.
I must note that the ARDC has successfully carried out some structural repair work at our home building. Some old termite activity was deemed a safety hazard, and the tasty portions of the timber beams in one room have been replaced and ceilings made like new. We took the opportunity to get a working bee on the job, and our home is now clean and better organised now. Many of our volunteers worked hard on this revamp and they are sincerely thanked for that effort: a great job.
Hugh King
Chairman
April 2023