by Tom Wheelwright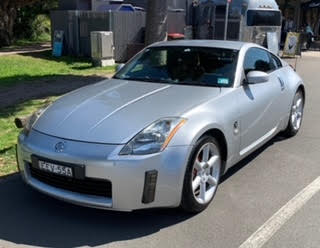 "How bad is it?" My doctor of 40 years was scrutinizing a scan of my heart.
"It's very serious but not dire."
"What does dire mean?" I asked nervously.
"'Dire' means we are having this conversation over your hospital bed after you have emerged from surgery."
"But I'm not going to die or anything am I?"
"As things stand, you have a 50% chance of dying in the bus on your way home."
That was three years ago. I did not think about imminent death on the bus, but I did think about my life as it was then. What was it all for? Was I enjoying myself? I had many things I enjoyed and much to be thankful for, not the least of which was a wonderful 11-year-old son. However, after a lifetime of passion for all things motoring, my only drive was an SUV. I decided that it was time to buy a sportscar.
I shook the piggybank, checked the pockets of my old jackets and looked for coins behind the sofa. I had $10,000 in cash and that was it. The search began. Sadly, a Lancia was out of reach. Even rough Beta coupes were $15,000 plus. An Audi TT quattro coupe was a bit too complicated and a FIAT X1/9 within my budget was a going to be a bottomless financial pit.
I settled on a Nissan 350Z. I had always liked the shape and it was an uncompromising sportscar. The tacho was right in front of you and the ride was decidedly firm. It had a front engine, rear wheel drive and plenty of grunt.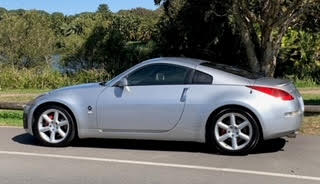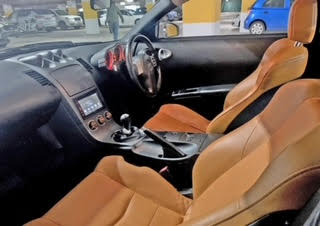 There were quite a few for sale but most had been mucked about with, i.e. modified. High mileages were the norm but my research assured me that the drivetrains were bullet-proof.
I found one for $8500. It had just been re-registered. It had a new radiator and aircon. It looked basically sound and it was absolutely filthy. The bird poo on the bonnet had eaten through the paint. The vendor was a very unenthusiastic seller. His partner wanted a new home and a baby, so the Z was not part of her picture. He had obviously advertised the car to get her off his back but his heart was not in it. He was surprised when I didn't argue about the price and he did not want a photo when we parted. He just sat silently on his front fence and watched me drive away.
My mechanic looked weary as he wiped his hands on an oily rag. "My first reaction was 'Tom, what have you done?' Then as I went over it, I realized that it was just normal wear and tear which has been allowed to accumulate. It is all fixable. The only big job is a new clutch."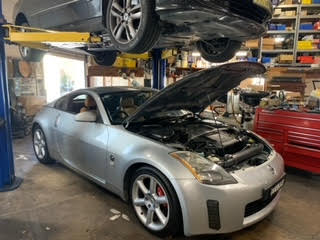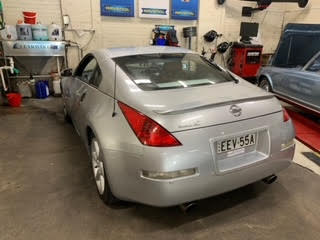 Wear and tear meant new tyres, spark plugs, new brake pads, dampers and new drive belts. An oil change and all new fluids were an essential precaution. The body had a couple of small dings in it, the rear bumper bore the cracks from a rear-ender and yet the original silver paint cleaned up well. The bodywork was all within my contingency budget.
The clutch was another matter. My mechanic prides himself on not paying manufacturer's through-the-nose prices for original parts. He has perfected the art of tracing a part back to its original manufacturer and then buying it directly. Nissan wanted $5000 for a complete new clutch assembly, which included a mandatory dual-mass flywheel. He obtained exactly the same parts from the same manufacturer for $2400, although he did a three-hour round trip to personally inspect the part and assure himself it was correct before he paid for it. All good, then.
It was good enough for a round trip to Melbourne from Sydney that I knew my son wanted to do before Christmas. I picked him up from school for the first time and he was over the moon. He rushed through the front door as soon as we got home.
"Mum, Mum!" he shouted. "Dad's just bought a new sportscar but you can't come in it. It only has two seats!"
---
My 11-year-old son was appalled. "What is that?" he demanded, pointing to the dashboard. "You are too young to understand", I replied. "It is a cassette player."
My new 350Z was a 2003 "Track" model with Brembo brakes and a discreet boot spoiler. The Bose sound system had an excellent amplifier and speakers, but even I had to lament the lack of features that I had become accustomed to, if not dependent upon.
What about sat nav? I tried using Google Maps on my phone, stuck to the windscreen, but it was hopeless. What about parking sensors? I could not see anything at the back and even the front was a parking challenge. As options these things run into thousands of dollars on new cars.
I went back to my mechanic. "Stay away from that Chinese rubbish on eBay. You will regret it." He gave me the name of a respectable car audio retailer and off I went.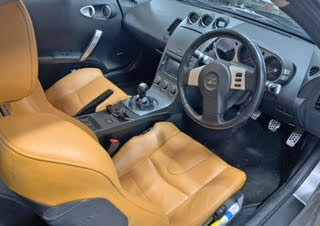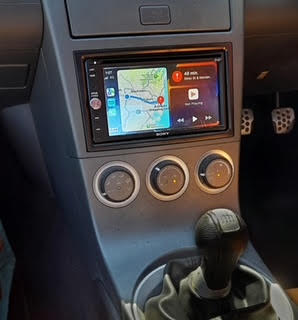 A new Sony head unit for $285 did the trick, the last one in the shop with a CD/DVD player. It connected easily with the original Bose system and sounded superb. It also came with ports for front and rear cameras. I was introduced to the joy of Apple Car Play and the Aerpro fitting kit was $175. The front camera was $40. Ebay was good for a $150 replacement rear number plate light that included a rear parking camera, which just clipped in. All up via my mechanic's auto electrician mate it came to $900. I now have Google Maps sat nav, ABC Listen, Amazon music, hands free phone and voice-activated control. Welcome to the 21st Century.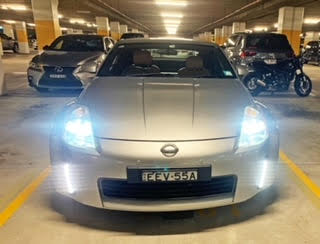 I was on a roll. I braved eBay again and bought some front LED running lights for $250 to replace the useless reflectors on the side "gills". Mars also provided a pair of LED tail lights for $650, which is more than you would pay for one OE rear light – if you can find one. I kept all the original bits, along with the reflectors and the cassette player, just in case someone wanted "originality" one day.
My son and I came to an amicable agreement to take turns with our musical playlists. We went everywhere, including a memorable blast over the Victorian Alps after an Australia Post van very helpfully pulled over right at the start and gave us a clear road. We have been to Brisbane twice and several times to Melbourne, my son's favourite city.
We get "quality time" together, which is an increasingly uncommon event with teenage boys. He gets to indulge his passion for civil engineering and we explore dams, railways, cable cars and skyscrapers. The things that are on his mind come out naturally, in bits at a time, without the need for interrogation. I get to drive for the sheer enjoyment of it in a car that has plenty of go and handles well.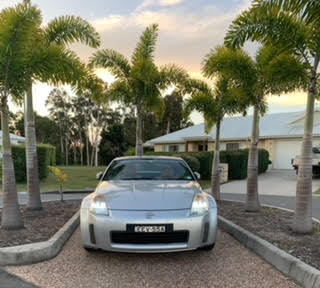 One Sunday morning, my son said "Dad, can we take the Z Car down to Bomaderry and come back via the Southern Highlands?" I readily agreed because sometimes he just needs to get out of town. It is a good drive, especially on the road back from Bomaderry to the town of Kangaroo Valley and up the escarpment. Sadly, it was the time of the La Nina floods and the road over the hills to Kangaroo Valley was closed when we arrived. I apologized and said we had to return via the freeway. "That's OK Dad", he said, snuggling into his seat and listening to his music. "I don't mind. This is my Happy Place."
---
"When will you be finished?"
My wife was standing in the wash bay in our garage, glaring at me. I knew that look. She seemed to resent my Nissan 350Z in the same way that she had resented all my previous cars. She resented the money I spent on them, the time I spent on them and the fact that they were just old, uncomfortable and unnecessary.
"We have to be there for dinner at 7 pm. I will give you another 30 minutes," she said, turning away. I thought about my three years with this Nissan 350Z as I finished wiping it over with the chamois. Nothing serious has gone wrong with it. Wear-and-tear items like brake discs, engine mounts and so on cost less than my wife's BMW daily driver. There are no "pollen filters" and other consumables that seem to pump up the price of a regular service, which is due at either 12 months or 10,000 kms.
My son and I have covered 40,000 kms and it now has 205,000 kms on the odo. The engine is still in perfect shape and all the gearbox synchros work well. It is still possible to get all the parts we need. I have succumbed to temptation and bought a few things that I did not strictly need like Michelin Cup Sport 5 tyres ($400 each) and a xenon headlight kit ($900). All these things add to my enjoyment of the car.
Fortunately, the rise in the price of used cars has brought the Z Car up with them. Shannons is quite happy to insure my car for $25,000 which covers everything that I have spent on the car, including the $8500 I paid for it. I occasionally think about selling it, but I can never think of what else to buy. Nothing else looks so good and accelerates 0-100 km/h in 5.7 seconds at anywhere near the price of a 350Z.
My health is good these days. I lost 14 kg in weight and my cholesterol count is well down to safe levels. I cycle 10 kms three times per week and I do a version of the 5BX exercise plan three times per week. All this keeps me fit and healthy but nothing makes my mind as healthy as my 350Z.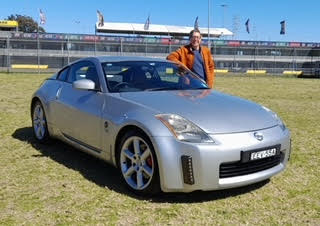 I finished the car and went upstairs to clean up and change. We went back down to the carpark together and I instinctively walked towards the BMW X3.
"Why are we taking that car?" asked my wife, to my surprise.
"This is a stylish restaurant on the harbour and everyone will see us arrive. We are all dressed up and you have just cleaned your Z Car. Why don't we take that car and look classy for once?"
And so we did. I did not see that one coming.