by Brian Goulding
In today's topflight motor racing a driver hasn't made the big time until he or she has signed a contract which ties him or her to running in a specified number of rounds in a particular championship or series of races. Therefore, we get used to seeing our best drivers competing exclusively in just one style of car.
It wasn't always the case. In days gone by many outstanding racing drivers were prepared to drive all sorts of cars, even if they were competing in Formula One.
The 1950s and '60s were the golden era for driver versatility. By the 70s it was rare to see F1 drivers crossing over into other events, as the value of their contracts increased as did the demands on their free time.
John Surtees is a name which springs immediately to mind as perhaps the ultimate versatile motor sportsman. Not only is he the only person to win the motorcycle world championship and the F1 world championship, he won the Can-Am series in 1966 and won a non-championship F1 race in a car of his own construction.
Graham Hill was another good all rounder. He uniquely won two F1 world championships, the Indy 500 and the Le Mans 24 hours, plus numerous sports car and touring car races. At the time of his death in 1975 Hill had moved to owning his own F1 team.
Jim Clark had a great record as an all rounder. Even though his career was cut short in 1968, Jim had won 25 world championship F1 races and two world championships. He also won the Indy 500, 13 F2 races, a Formula Junior championship, three Tasman Titles and a British Touring Car Championship. At Easter Goodwood in 1965 he raced a Lotus 25 Climax F1 car, a Lotus 30 big banger sports car and a works Lotus Ford Cortina touring car. The result was three wins and three fastest laps. He also did well at rallying.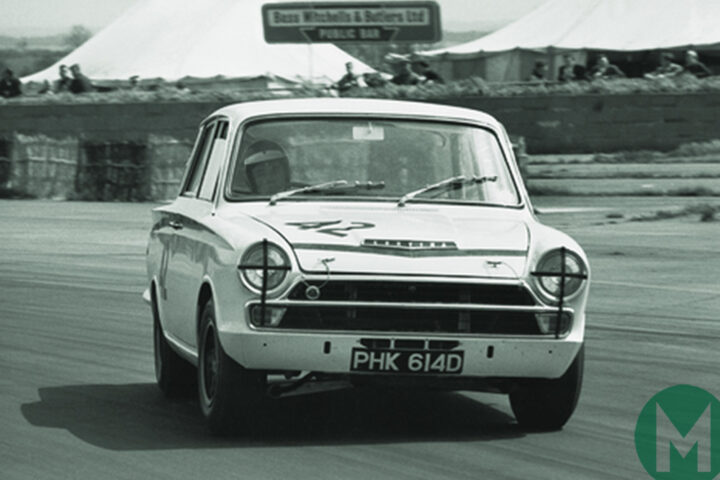 Mario Andretti could justifiably claim to be the most versatile racing driver ever. In a career that spanned 35 years, he achieved wins in midgets, sprintcars, Indycars, sports cars, NASCAR, F1, IROC and Formula 5000.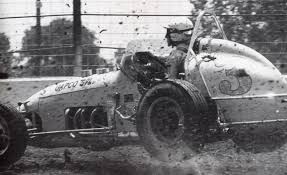 But probably the best all-rounder the sport has seen on an international level is Stirling Moss, the greatest driver never to win a world championship. He is generally accepted as being the first successful professional racing driver. One of the reasons for this success was that he would race many different cars if the fee was right. He won 16 F1 races, 13 world championship sports car races, achieved three consecutive penalty free Alpine Rallies and broke five capacity world land speed records in MG EX181 in 1957.
In Australia we have had some versatile race drivers over the years. I can recall a meeting at Warwick Farm in February 1966 when Bob Jane entered three different cars in four races over the race day. He ran his Elfin Mono 1500 in the 100-mile Tasman Cup and his beautiful lightweight E-Type Jaguar in the sports car race. It wasn't so beautiful after he ran into the back of Frank Demuth's Lola at Creek Corner, but he still finished fourth with fastest lap. Bob's lightweight Lotus Cortina ran in the main touring car event in the middle of the day for third place and then backed up to win the last race, for improved production and series production cars, from Frank Gardner in the Mildren Alfa GTA.
This was my first Warwick Farm meeting and as a wide-eyed schoolboy, barely 15 years old, Bob's effort over four races was very impressive. Unfortunately, that sort of versatility just does not happen in today's "professional". Nowadays it is headline news if a driver changes categories between meetings, never mind racing in more than one category at the same meeting.
When one looks at great Australian drivers, those that have shown outstanding versatility, there is one name that stands out above all others. Colin Bond spent most of his career racing touring cars, winning the Australian Touring Car Championship in 1975 and Bathurst 500 in 1969. In fact he led the Bathurst 1000 in his last "serious" race in 1994. He was also a brilliant rally driver, good enough to win the Australian championship in 1971, '72 and '74. He has also competed with distinction in Formula 5000, World Sports Cars, off road races and historics. I should also mention he was NSW Hillclimb Champion three times.
Drivers like Surtees, Hill, Clark, Andretti, Moss, Jane and Bond do stick in our memories because not only were they champions in their chosen field, but they were prepared to attempt any sort of event and give it their best shot. How unfortunate for us that there is nobody racing today that can replace them.
(You can hear Colin Bond talk through his exceptional career at Sydney Motor Sport Park, 10.00am on June 23.)